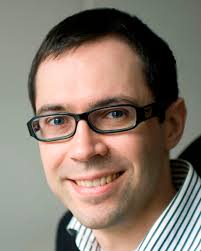 The winner of the Supervisor of the year prize Henk Wymeersch, Associate Professor at department of Signal and system, discussed with us about his view on supervision and much more. Here comes the whole interview:

Q: Why do you think that you received this award?
I was quite surprised because I haven't graduated any students yet [4.5 years], so maybe it is sort of premature. But I think the reason is that I am quite dedicated to my students.  As a professor I have many things coming at me but, I always prioritize people and papers. If a paper needs to be written or submitted I'll drop everything, if a student needs help I will drop everything. I believe that people appreciate that.
Read moreThe other side of supervision – Interview with Henk Wymeersch (Supervisor of the year 2015)