A list of some supports provided for PhD students:
Doktorandombudet (DOMB)
The doctoral students' representative, or DOMB, helps individual PhD students with problems that may arise in the course of their research or employment. The DOMB is employed directly by the DS board and is therefore independent, unbound and neutral. Strict DOMB-student confidentiality is provided. Therefore, if you have any problems related to your PhD education, tiny or huge, contact the DOMB for individual help.
Contact Moyra by:
Email: domb@dokt.chs.chalmers.se
OR
Drop-in to student union building (Kårhuset) between 12:00 – 13:00 on Wednesdays in Group Room 1 (Other meeting times can be arranged. There is no drop-in during holiday periods.)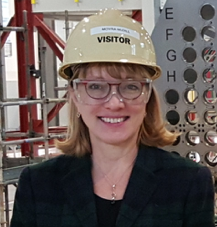 OR
Call Moyra on Tuesdays, Wednesdays and Thursdays between 12:00 and 13:00.
There will be no drop-in on Wednesday, April 12th.
Phone number: +46 707 839825 (Messages may also be left on voicemail.)
Research misconduct suspicion
Chalmers' Ethics and Misconduct Committee addresses ethical issues related to research and education, as well as misconduct in research. The Committee offers support and advice on ethical issues related to research, education and utility, and it is available to all employees. The Committee also addresses cases pertaining to misconduct in research. When tasked by the president to do so, the Committee will investigate suspected misconduct in scientific activities that are or were conducted at Chalmers, and in single cases determine whether scientific misconduct has taken place.
Link: click here
In case a PhD student suspects that a research misconduct is happening in one's project or group, a PhD student can contact the DOMB for help and advise and should report suspicion to the rektor at registrator@chalmers.se
More information can be found on Insidan, in Swedish and in English.
top
Occupational Health Service
Chalmers employees have the possibility to seek consultation corporate health consultation. See more information here.
top
Unions
In Sweden it is the employer and the workers unions that negotiate a large majority of the terms of the labor market, including minimum salaries. In addition to the negotiations, the unions offer their members insurance, coaching and representation in contract negotiations, and legal support. All employees are free by law to chose if they want to be a member of a union. Member unions within the Swedish Confederation of Professional Associations (Sveriges Akademikers Centralorganisation, SACO) are usually seen as the best matching unions for a PhD candidate at Chalmers. We, the Chalmers Doctoral Student Guild, cooperate with SACO to negotiate fair salaries for PhD candidates at Chalmers from our employer Chalmers AB. SACO is independent from the political parties in Sweden.
Within SACO, the member unions of most interest for Chalmers PhD candidates are: Association of Architects (Sveriges Arkitekter), Association of Graduate Engineers (Sveriges Ingenjörer), Association of Scientists (Naturvetareförbundet) and Association of University Teachers (Sveriges Universitetslärarförbund). Note that other unions exist, some PhD candidates are members of the Union of Civil Servants (Fackförbundet ST, ST) which is a part of The Swedish Confederation of Professional Employees (Tjänstemännens Centralorganisation, TCO), i.e. different from SACO. If you are interested in joining a union, please contact the one you think fits you the best. Note that all unions require a member fee, which is usually reduced for PhD candidates since we are (at least a part of our time) students. More info can be found at work in Sweden website.
If you are a member of a trade union connected to SACO (such as Sveriges Ingenjöer or Sveriges Arkitekter) and pursue their help please find this link with SACO department representatives. Similarly, if you are a member of the trade union ST, you can contact one of the ST local representatives. If the local union representative for some reason would be an inappropriate contact person in your matter, e.g. you are doing research together and do not feel comfortable to discuss your case, then do not hesitate to contact the union chairman (SACO board members or ST board members).
top
–
Unemployment Insurance

Everyone working in Sweden is covered by unemployment insurance at a basic level and have the right to apply for a limited compensation if unemployed, as of 2016-03-10 this compensation does at maximum amount to 365 SEK/day. Members of an unemployment fund (A-kassa) however, can receive up to 80 percent of their previous salary when between two jobs.
Different A-kassa agencies exist covering different fields of professionals. Akademikernas a-kassa, AEA, for example caters to professionals with more than 3 years of academics studies and is a cooperation partner of the Swedish Confederation of Professional Associations. More detailed information can be found here: https://www.aea.se/. If you are a member of a trade union, a complementary income insurance can be part of your membership. For example both Association of Graduate Engineers as well as Association of University Teachers offer such complementary insurance, more information on this can be found on Sverigesingenjorer and SULF websites, respectively.
Note! In order to be entitled to the unemployment insurance coverage of the A-kassa, you must have been a paying member for more than 12 months.
In addition, the Job Security Foundation –in Swedish: Trygghetsstiftelsen (TSN)- is financed by the employers (e.g. Chalmers) paying 0.3% of each employees salary to the foundation, and the money may be used to help individuals who become unemployed. The main focus is to provide assistance to find a new job. In addition the foundation can help with monetary compensation by topping up the the A-kassa insurance payout. We have summarised the support in our FAQ.