Doktorandsektionen invites you to an online workshop series for PhD students: "Navigate academia and maximize your potential".
Join us for a workshop series to:
Grow your self-leadership to maximize your potential and navigate academia
Review your needs and your competences
Get Tools to improve your sleep and implement healthy routines
Develop Strategies to manage your stress and develop resilience
Design a manifesto for your continued career
Here's the program of this workshop series: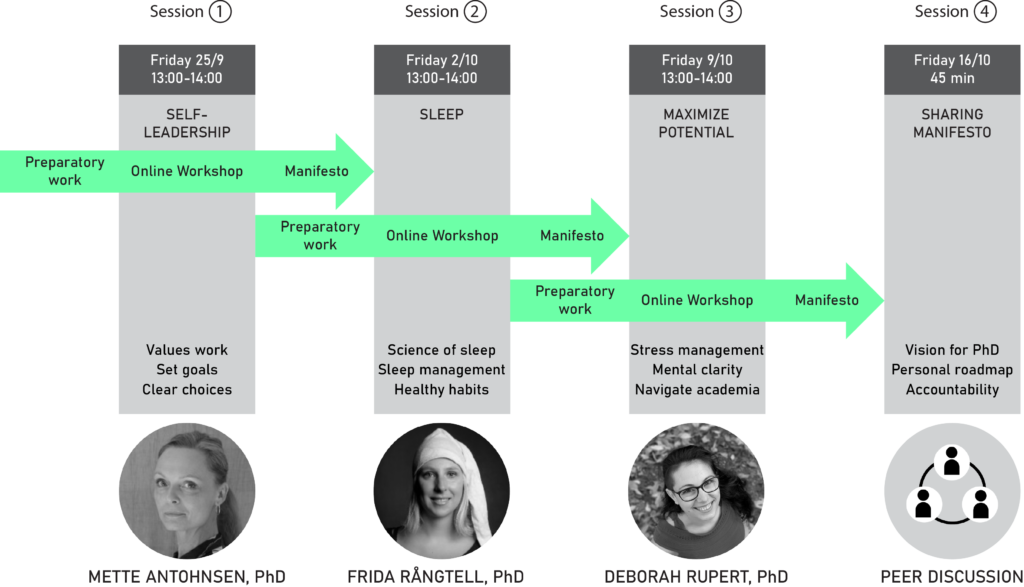 Your hosts for this workshop series will be:
The Webinar will be held via zoom and we will send you the link the day before it takes place.
To register please use your institutional email at https://forms.gle/Tc2fRJ6rGn3CEcex5
The registration deadline is the 22nd of September, to give you time to do the preparatory work before the first day.